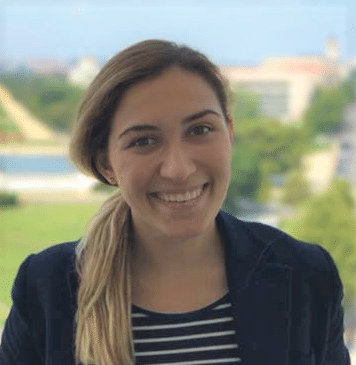 Christina Strogis
Manager, Public Policy
(202) 627-1916
Christina Strogis is the Public Policy Manager supporting ERIC's Aliya Robinson and James Gelfand on federal health and retirement policy development and advocacy.
Prior to joining ERIC, Christina served as a Legislative Assistant for Capitol Advocates, where she developed and strategized on multiple health care policy issues including the interoperability of electronic health records, opioid funding, prescription drug costs, and alternative payment models being tested by the Center for Medicare and Medicaid Innovation. She was also the Legislative and Communications Director of the Direct Primary Care Coalition, developing social media and digital content, including leading grassroots campaigns. Christina formerly worked in the Washington office of Citigroup Inc. focusing on trade and CFIUS reform.
Christina has previous Capitol Hill experience, interning for both Delaware Senators, Tom Carper (D-DE) and Christopher Coons (D-DE). While interning for Senator Carper, she archived the entire history of the Affordable Care Act and assisted the staff in its health policy research.
A graduate of Saint Joseph's University, Christina received a B.A. in Political Science and a minor in Justice and Ethics in the Law.