How ERIC Is Different From Other Groups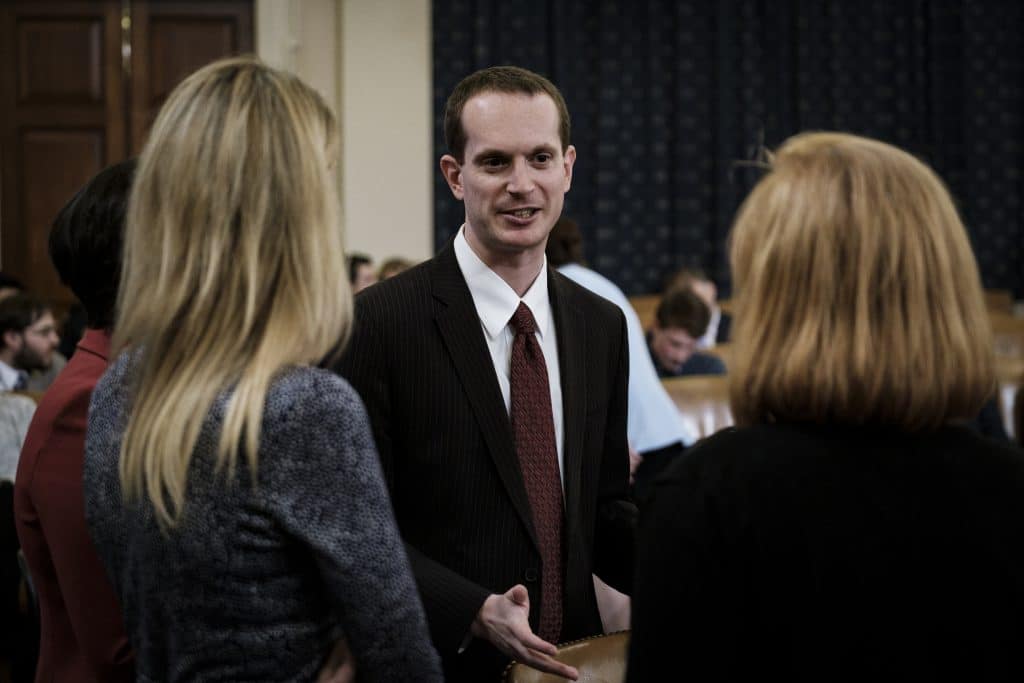 Strategic, nimble, personal, and powerful—only ERIC provides the combination of intel, expertise,
collaboration, and lobbying that exclusively serves the interests of large employers who provide benefits to their nationwide workforce.
All Employee Benefits Covered:
ERIC advocates across the full spectrum of employee benefits and compensation matters—health, retirement, compensation, and wellness.
Effective Lobbying:
We go beyond keeping our members informed. We employ a seasoned team of experts and registered lobbyists who help shape the laws and regulations that impact large employers.
Large-Employer Driven:
ERIC represents exclusively the concerns of large employers who provide benefits to their own workforce. Our legislative experts work side-by-side with our large company members to identify their employer needs and deliver policy wins. We listen to you before acting—and act when you ask.
Intimate Community of Peers:
ERIC membership is made up of approximately 100 national corporations who are leaders in every sector of the economy. Being an ERIC member means engaging with peer companies, setting priorities, and shaping policy together. You can share policy concerns, benchmark, and build relationships in a trusted network of large plan sponsor peers. No trade associations or small employers are members.
Federal, State, and Local Influence:
It's not enough just to be represented in Washington, D.C. We work wherever there are legislative bodies that affect our member companies. We deliver state-based wins for companies relating to paid leave, telehealth, state assessments on health plans, and state retirement plans.
Advocacy in the Courts:
ERIC's advocacy extends beyond legislators and regulators to the courts as well where we fight for the ability of large employers to design and administer their nationwide benefit plans uniformly—free of state taxes, mandates, and compliance burdens—and against false claims and misinterpretations of law that lead to frivolous and expensive class action lawsuits.
I think the value we receive is multi-faceted. The updates that the experts provide us are invaluable. As busy executives, there is too much volume to read and absorb. ERIC distills this to the essence of what executives need to know. Truly, the benefit goes beyond the executive to the entire organization—HR, benefit administrators, legal, government relations—it would be a real loss if we didn't have that resource.
– Senior Government Relations Executive, Fortune 100 Industrial Manufacturer
I've been a member of ERIC while leading benefits at multiple companies over the years. ERIC provides value that far outweighs the annual dues amount. There have been so many issues that have come up that ERIC has been able to influence; there is a much bigger ROI compared to what we pay for other resources.
– Vice President, Corporate Total Rewards, Global Fortune 400 Company
I find ERIC invaluable. The team of experts communicates regularly with member companies on the latest legal developments through weekly (or more frequent) e-mails and monthly webcasts on topics ranging from the latest legislative and regulatory developments in Washington, D.C. to litigation (not only recent decisions but also newly filed cases that might suggest a trend) to developments affecting health and welfare plans. ERIC has also been particularly strong in monitoring state-law developments, as states increasingly try to impose affirmative obligations on employers in areas touching on employee benefits. ERIC has been tireless in combating these efforts that risk eroding ERISA preemption.
– In-House ERISA Counsel for Global Fortune 500 Company