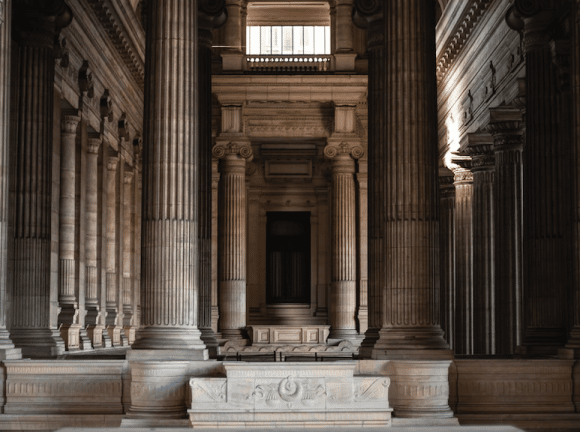 Protecting ERISA and Working to Ensure National Uniformity
Large employers operating in multiple states need the consistency and certainty provided by ERISA to ensure that they can offer uniform, national benefits to their employees, families, and retirees. ERISA protects employers from state mandates by keeping regulation at the federal level so that benefits plans can be administered fairly and uniformly across the country. And ERISA provides employer plan sponsors with the flexibility and autonomy to create the right benefits plans for their workforce.
ERIC lobbies to preserve and reinforce ERISA preemption and defend plan sponsors' ability to design benefits that drive value. And we oppose any state attempt to mandate reporting or other obligations on companies that offer federally regulated plans.
Read more about protecting ERISA and national uniformity.
Prevent or eliminate policies that violate ERISA.
Protect employers from burdensome state administrative requirements.
Prevent costly new mandates on ERISA plans.
Address the patchwork of paid leave programs.
Health Care: Challenges and Priorities
Challenge – Markets: Employers pay 80 percent of health care costs on behalf of employees, families, and retirees, but often this spending results in poor value for the money spent. This is driven by a lack of functioning, open markets in the health care system, depriving employers of information needed to make the best plan design decisions, and resulting in a lack of competition which drives costs up and quality down. ERIC works through federal and state advocacy to restore these markets, with proposals that would:
Read more about Health Care: Challenges and Priorities.
Implement transparency in health care markets.
Balance health care treatments, products, and care innovations with market competition.
Create an environment that encourages "smart shopping" by patients.
Align health care regulation with other sectors of the economy.
Ensure health care markets are competitive.
Health Care: Challenges and Priorities
Challenge – Costs: The costs of health care increase much faster than the economy grows, making health care unaffordable to patients and purchasers. Studies show that while there are changes to make on the demand side of health care, improved policies applied to the supply side are also necessary to get costs under control. ERIC supports reforms to the health care system that will make health care more affordable for patients and for the employers who sponsor their health benefits, including:
Read more about Health Care: Challenges and Priorities.
Improve employer flexibility and reduce administrative burdens.
Promote technology and innovation to increase access to care.
Expand wellness and other preventive care.
Implement coordinated care and end "care silos."
Reform the payment system to incentivize value.
Retirement and Compensation: Challenges and Priorities
Challenge – Costs and Administrative Burdens: Some of the rules governing retirement plans are outdated and needlessly technical and complex. These arcane rules can inadvertently harm both workers and job creators by unnecessarily increasing costs and administrative burdens, creating inefficiencies, and reducing opportunity. Sometimes, even very small improvements in the law can yield meaningful results. ERIC works to shape these rules to help large plan sponsors efficiently provide generous benefits in a cost-effective way. We support legislation and regulations that would:
Read more about Retirement and Compensation: Challenges and Priorities.
Simplify reporting and disclosure requirements by eliminating redundant and unnecessary disclosures.
Maintain electronic disclosure as an option for default distribution.
Not impose new burdensome administrative requirements.
Refrain from imposing fiduciary requirements on investments available through a brokerage window.
Expand the ability of plans to self-correct plan errors.
Disincentivize frivolous class-action lawsuits.
Stop unnecessary and harmful PBGC premium increases.
Expand safe harbor plan designs.
Modernize the definition of a Highly Compensated Employee to reflect salaries in the modern skilled workforce.
Responsibly modernize multiemployer-plans.
Retirement and Compensation: Challenges and Priorities
Challenge – Help Participants: Well-intentioned but counterproductive federal regulations sometimes harm workers and retirees with inflexible directives and limits on efficiently using benefit plan resources. ERIC supports policies that help plan participants get the most from employer-provided benefit programs. We support policies that:
Read more about Retirement and Compensation: Challenges and Priorities.
Affirm the responsibility to optimize financial outcomes for plan participants.
Craft lifetime income illustrations to help participants.
Strengthen retiree health care and life insurance benefits by continuing to permit overfunded pension plans to fund them.
Provide a safe harbor for the recovery of retirement plan overpayments.
Create a searchable Retirement Savings Lost and Found.