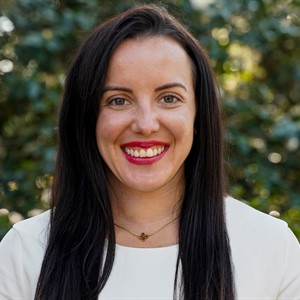 Shannon Belmont
Public Policy Associate, Health Care
(202) 627-1914
Shannon Belmont is a Public Policy Associate working on health care policy development and advocacy. Shannon works with James Gelfand to advance ERIC member priorities, focusing on federal and state-level policies related to biosimilar medications, assessments on health plans, ACA § 1332 waivers, and telemedicine.
Shannon has extensive experience working on state-level health care issues. As a Research Analyst for the Florida TaxWatch Research Institute, she led the Health, Aging, and Quality of Life Committee. Shannon worked with stakeholders to develop public strategies while analyzing and evaluating proposed legislation to determine its potential to impact Florida taxpayers.
She also worked at Larry J. Overton & Associates, Inc., a government relations firm, as a liaison between the firm, members of the Legislative branch of Florida, and Officers of the Executive branch of Florida.
Shannon has a Masters in Public Health from Nova Southeastern University and received her Bachelor's in Health Services Administration from Florida International University. She is currently pursuing her Juris Masters in Health Care Regulation from Florida State University.